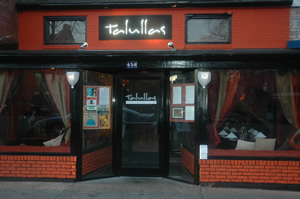 When you walk through the shadowed glass doors of Talulla's, an instant transformation begins to occur. Your mind and body begin to relax…

We prepare authentic recipes. Cooking healthy Mediterranean way, we have daily specials on appetizers, main courses and desserts.

We offer many drink options. Selection of imported beers, premium liquors, and seasonal cocktail menu.