Mezzes-Appetizers
Mezzes-Appetizers
Ana Yemekler - Main Courses

Patlıcan Oturtması
Layers of fried eggplant topped with a tomato sauce and feta, baked in a stone oven
16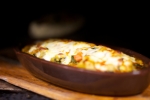 Sebzeli Musakka
Layers of eggplant, zucchini, carrots, peas, peppers, onions, tomatoes and potatoes, topped with Bechamel sauce and cheese.
17
Etli Bamya
Lean cubes of chicken or lamb with rich okra in a tomato-onion sauce topped with cheese.
17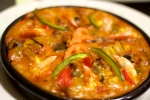 Talulla's Güveç
A delightful entrée of sautéed seasonal vegetables slowly casseroled in a rich tomato, herb and wine sauce presented with a choice of lamb, chicken, shrimp or vegetarian.
17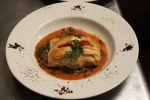 Balık Böreği
Gulf Coast Tilapia wrapped in phyllo dough and baked in a stone oven, served over sautéed baby spinach, topped with pine nuts and red wine sauce.
17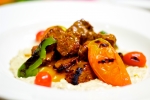 Hünkar Beğendi (Sultan's Delight)
A classic Ottoman dish served with a choice of cubed sirloin beef or hormone free chicken over a creamy smoked eggplant sauce.
19
Kuzu Şiş
Char-grilled lamb şiş kebabs.
19
Yaprak Döner Kebabı (Fri-Sat)
Delicious lamb marinated and cooked on a rotating skewer, shaved in thin slices.
18
İskender (Fri-Sat)
Döner Kebab on a bed of toasted Turkish bread, home-made yogurt and tomato sauce.
20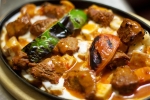 Yoğurtlu Kebablar
Our house special kebab with your choice of köfte,chicken, lamb or Adana laid on a bed of toasted cubed Turkish pidde bread, home-made yogurt and tomato sauce.
19
Kuzu Pirzola
Char-grilled lamb chops .
28
Tatlılar - Desserts

Künefe
Shredded wheat wrapped around Hatay cheese, topped with a mulberry extract, oven baked, and dressed with our housemade syrup.
7
Kazan Dibi
Caramelized upside down milk pudding served in layers.
5

Crème Chocolate
Melted Belgian chocolate with Kahlua topped with home made whipped cream and walnuts
6
Sarıkız Maden Suyu
Turkish sparkling mineral water
2
Vişne Suyu
A sweet and tart Turkish cherry juice
3
Kayısı Suyu
Turkish apricot nectar
3
Şeftali Suyu
Turkish peach nectar
3
Uludağ Gazoz
Fruit essence soda from Turkey
3
Ayran
Turkish yogurt drink with fresh mint
2
Çay
Turkısh Rize Tea from the Black Sea coast.
2